Drive Into The Future
With Findlay Honda In Centennial Hills
Electrified vehicles are for everyone.
What Are the Benefits of Electric Vehicles?
There are so many benefits to making the switch to an electrified vehicle at our Las Vegas Honda dealership, including:
Are Electric Cars Fun to Drive?
Instant torque1 and impressive acceleration make driving electric vehicles fun and exciting.
Can I Save on Gas with a Hybrid?
Yes! You can reduce your reliance on gas and save money at the gas pump when you switch to a hybrid Honda.
EV & Hybrid Tax Incentives
Potential benefits2 include HOV lane access eligibility, lower electricity rates, a potential tax credit of up to $7,5003 and more. Reach out to the experts at our Las Vegas Honda dealer for more information.
Electrified Vehicle Emissions
A new electrified vehicle can help you feel good about your carbon footprint by reducing or eliminating your driving emissions.
New Honda Hybrid in Las Vegas, NV
There's a new Honda hybrid nearby for every lifestyle at Findlay Honda in Centennial Hills. Compare Honda CR-V Hybrid trims today or test-drive a new Accord Hybrid in Las Vegas to experience all it has to offer!
Honda Battery Limited Warranty
Enjoy eight years of high-voltage battery limited warranty coverage on every Honda hybrid.4
Honda Electrified Technologies
Hybrid Honda for Sale Near Me
Hybrid cars are growing in popularity among Nevada Honda fans, and for good reason. They never need to be plugged in, generate electricity while braking and offer better fuel efficiency than gas-powered cars, which may help you save money at the gas pump.5 Test-drive a new Honda CR-V Hybrid in Las Vegas today or ask about your Accord Hybrid price options to take home a new vehicle you love!
Electric Cars in Las Vegas, NV
All-electric vehicles completely eliminate the need for gas and offer instant acceleration. Utilizing at-home charging options and a large network of EV charging stations in Nevada, electric vehicles are quiet, reliable, easy to charge and produce zero emissions. Reserve a new Honda Prologue in Las Vegas with our team today to ensure your spot in the driver's seat of an all-electric Honda SUV!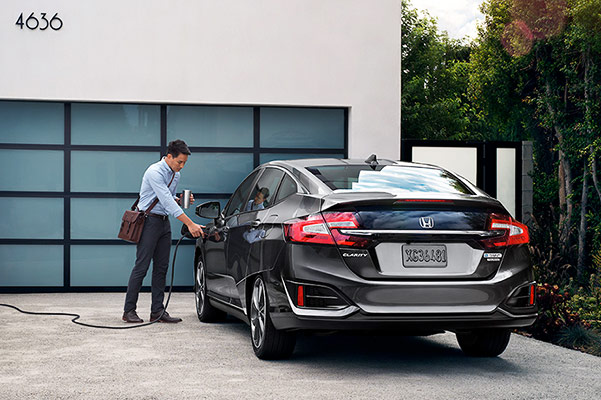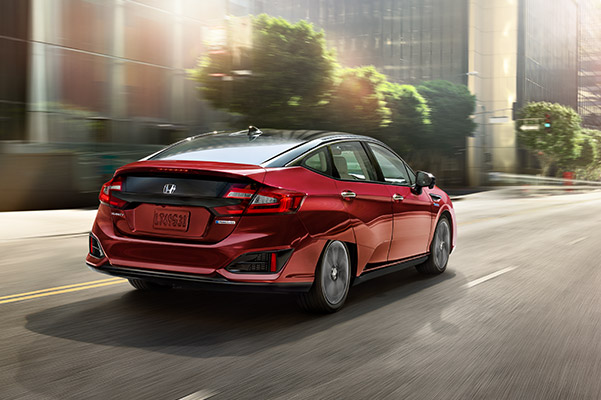 What Is a Hydrogen Fuel Cell Vehicle?
With water as their only emission, hydrogen fuel-cell vehicles refuel in just minutes and lead the way for innovation. Hydrogen-fueled vehicles like the Honda Clarity Fuel Cell (currently available only in California)6, are on track to become more widely accessible.
BATTERIES AND CHARGING
Designed for Longevity
Built to last and covered by long-term limited warranties, our high-voltage batteries provide a reliable and cost-effective experience
Our Commitment to Sustainability
We aim to have as little impact on the environment as possible by recycling materials from our batteries
Easy Charging
Two convenient charging options make plugging in easy, whether you're at home or on the go
Want to learn more about Honda Electric vehicles be sure to check out our custom resources below:
Don't Miss a Thing
Be among the first to get updates, first looks and info regarding the latest Honda EV news only
at Findlay Honda !